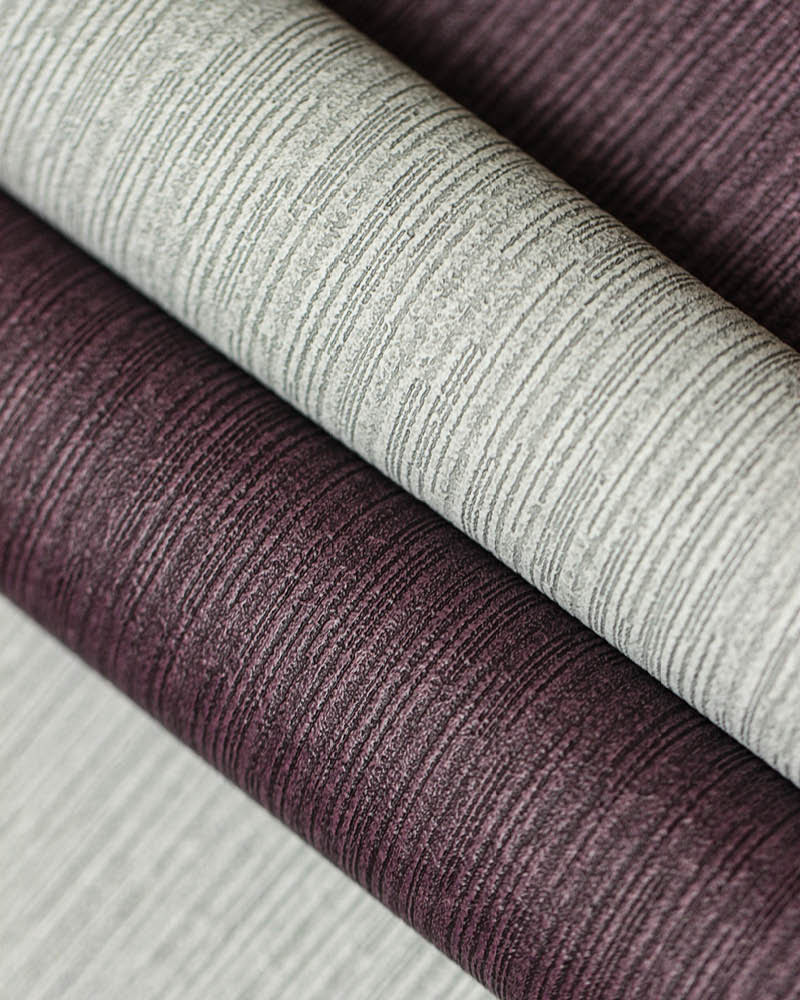 Watch our Sandbar Wallcovering video.
The textural pattern of Sandbar's horizontal embossed print is a harmonious texture that possesses just the right amount of intrigue to compliment the aesthetics of any design space. Exclusively from LEVEY.
Available in an expansive, matte palette of 18 colour variations, the medium texture of Sandbar has a sensory appeal that is both visual and tactile. A versatile addition to our Command collection of Type II commercial vinyl wallcoverings, Sandbar is suitable for projects in high traffic areas that require added wall protection.
This highly durable commercial vinyl wallcovering passes the high fire safety standards of CAN/ULC S102.-10 and ASTME-84 required for public environments.
REQUEST SAMPLES  MORE FROM COMMAND