What are wallcoverings?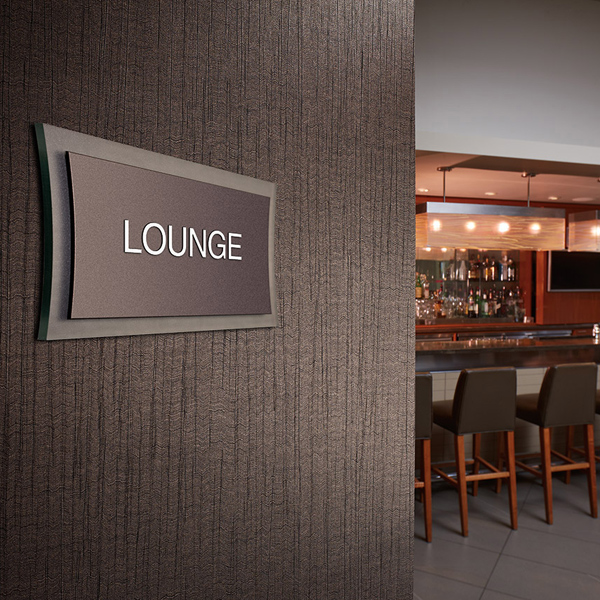 For the most part, wallpaper (as opposed to "wallcovering") is the more widely familiar home-outfitting product. This may be due to the fact that it is a generally inexpensive material that many of us watched our parents hang – and rip down – throughout the years. It has been the finish of choice for elegant homes since the sixteenth century tapestries.
Unbeknownst to many of us, alongside this residential finishing trend is wallpaper's more industrial cousin, the wallcovering. Originally developed as a protective wall finish in the 1970s, wallcoverings are typically consigned to commercial applications; and are designed to withstand the demands of highly-populated spaces such as lobbies, corridors, hotel suites, etc.
Wallcovering: A residential finish
More and more, homeowners are turning to the superior quality and luxe effect of wallcovering for their home decorating projects.
Excellent for backsplashes, hallways, entrances and/or wherever one is looking to add a beautiful and durable finish, wallcovering is an elegant alternative to wallpaper and paint.
Customize your wallcovering
As well, with the advancements of digital printing, there is no end of choices, from custom design, scale, colour, substrates, etc.
You can also use your own designs and photos, provided that the artwork is owned by or licensed to you and meets the image standards.
Wallcovering vs. Wallpaper: The Breakdown
Wallcovering:
Made from: Vinyl, wood (veneer), cork, glass fibre, even dry erase (perfect for kids room and kitchen message boards), etc.
Ideal for: High traffic areas (e.g. hallways and mud rooms) and/or sumptuous settings (e.g. bedrooms/dining/living rooms, etc.)
Cleaning: Mild soap and water and (depending on the material/texture) a soft bristle brush
Installation: For a seamless application and less waste, it is recommended that you contract a professional wallcovering installer. Contact LEVEY for certified installers in your area.
Where to buy: Distributor
Sold by: Lineal yard (widths of rolls vary from 36″ – 54″ with a typical length of 30 yards)
Wallpaper:
Made from: Paper
Ideal for: Low traffic areas, such as accent walls and powder rooms
Cleaning: Wipe with a damp cloth
Installation: Although one can hire a professional (recommended for more costly rolls, e.g. hand-painted), wallpaper is typically a DIY project
Where to buy: Home improvement stores and outlets
Sold by: The roll (width is usually 27″ with a typical length of 11 yards)
Where to start ?
Looking to add a durable and/or luxurious wall finish to your home? Peruse our library of top quality vinyl wallcovering brands and search by colour, scale, style…you name it!
For more information on our many materials, uses and customizable wallcovering, contact LEVEY, Canada's top wallcovering distributor.
SaveSave
SaveSave
SaveSave
SaveSave
SaveSave
SaveSave